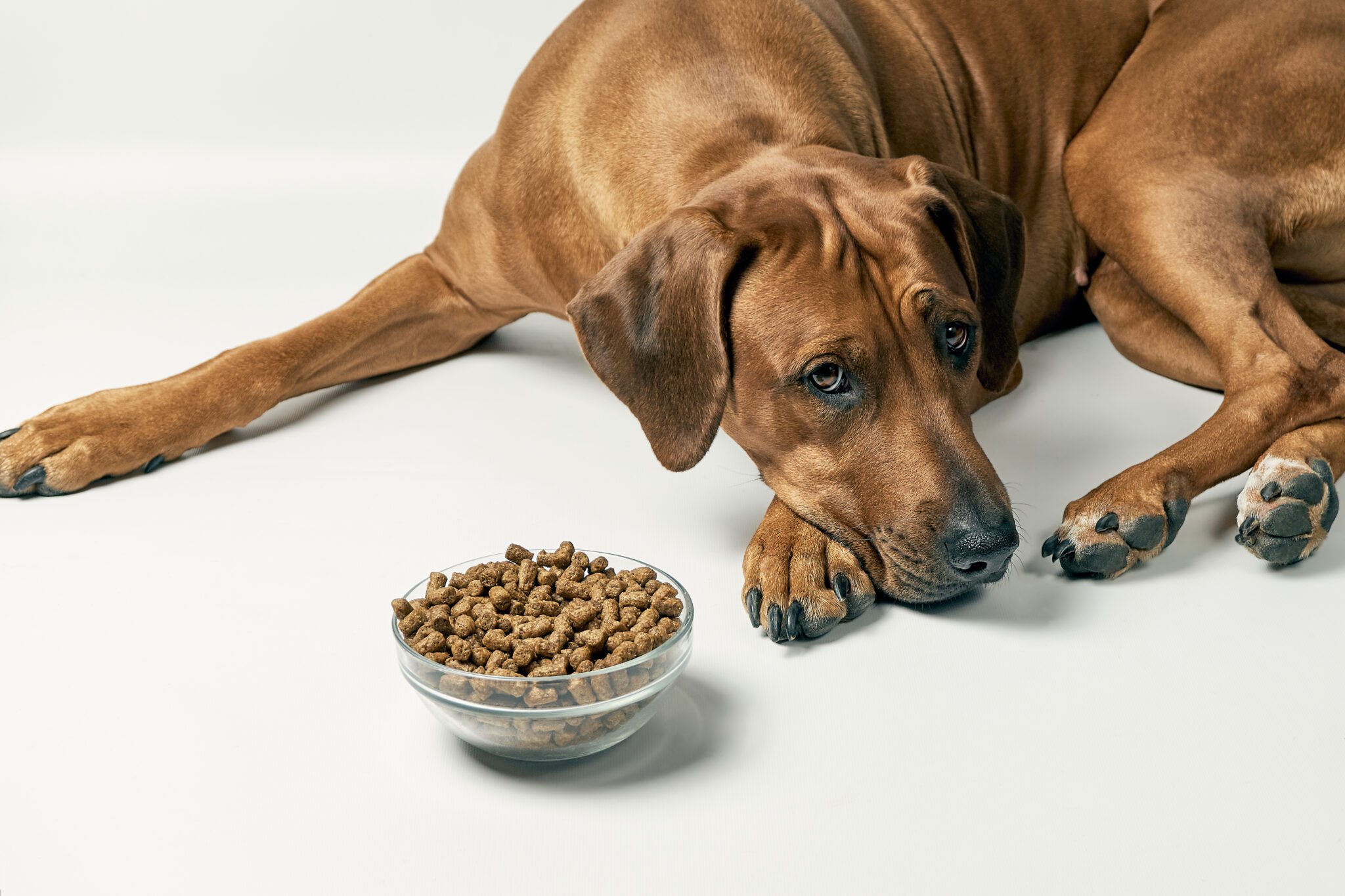 As an attentive master of the health of your faithful furball, do you wonder if his diet is really suitable for him? Whether due to a new situation, an illness or a change in his nutritional needs, it is sometimes necessary to change his diet. Dog Chef identifies for you the signs that indicate that you need to change his diet!
Read article
Latest posts
Focus on the ingredients that compose the Dog Chef meals!

You may be wondering what ingredients are included in our recipes to make your pet enjoy his meals with so much passion? At Dog Chef, we have no secrets! We'll tell you all about what's in your dog's bowl.
Categories
Most read posts
Help, my dog won't eat!

Dogs adore to eat. Whether they're throwing puppy eyes at you from under the dinner table, or ogling that mouldy pizza crust on the sidewalk: sometimes it seems like they live only to eat. That's why it can be quite shocking to discover that your puppy suddenly no longer shows interest in food. What should […]

What fruits can dogs eat?

Dogs are carnivores. But that shouldn't stop you from adding a piece of fruit to your best friend's diet. After all, fruit contains important nutrients that prevent your dog from getting sick. Unfortunately, not all types of fruit are suitable for your dog. Time for a round-up! What kinds of fruit can your dog eat? […]

Can dogs eat nuts?

Dogs could go nuts for nuts. They are packed with minerals, vitamins and plant-based protein. Small quantities of nuts make up a significant benefit for your dog's heart, cholesterol and brain. However, you should not overdo it. Some nuts are high in fat, wreaking havoc on their digestive system and eventually leading to obesity. Some […]
Follow us on Instagram
This error message is only visible to WordPress admins
There has been a problem with your Instagram Feed.
Votre navigateur est obsolète!
Mettez à jour votre navigateur pour afficher correctement ce site Web. Download Google Chrome