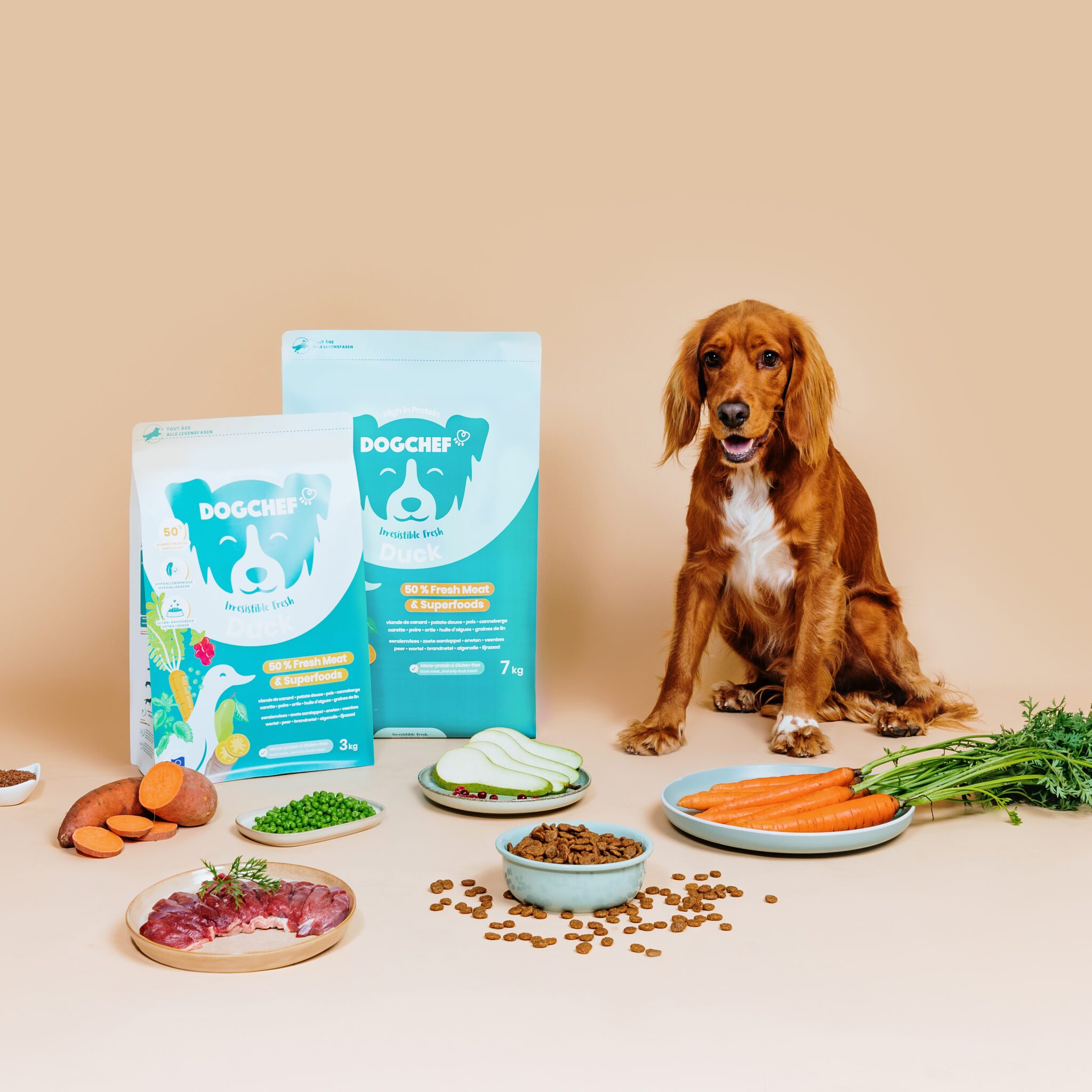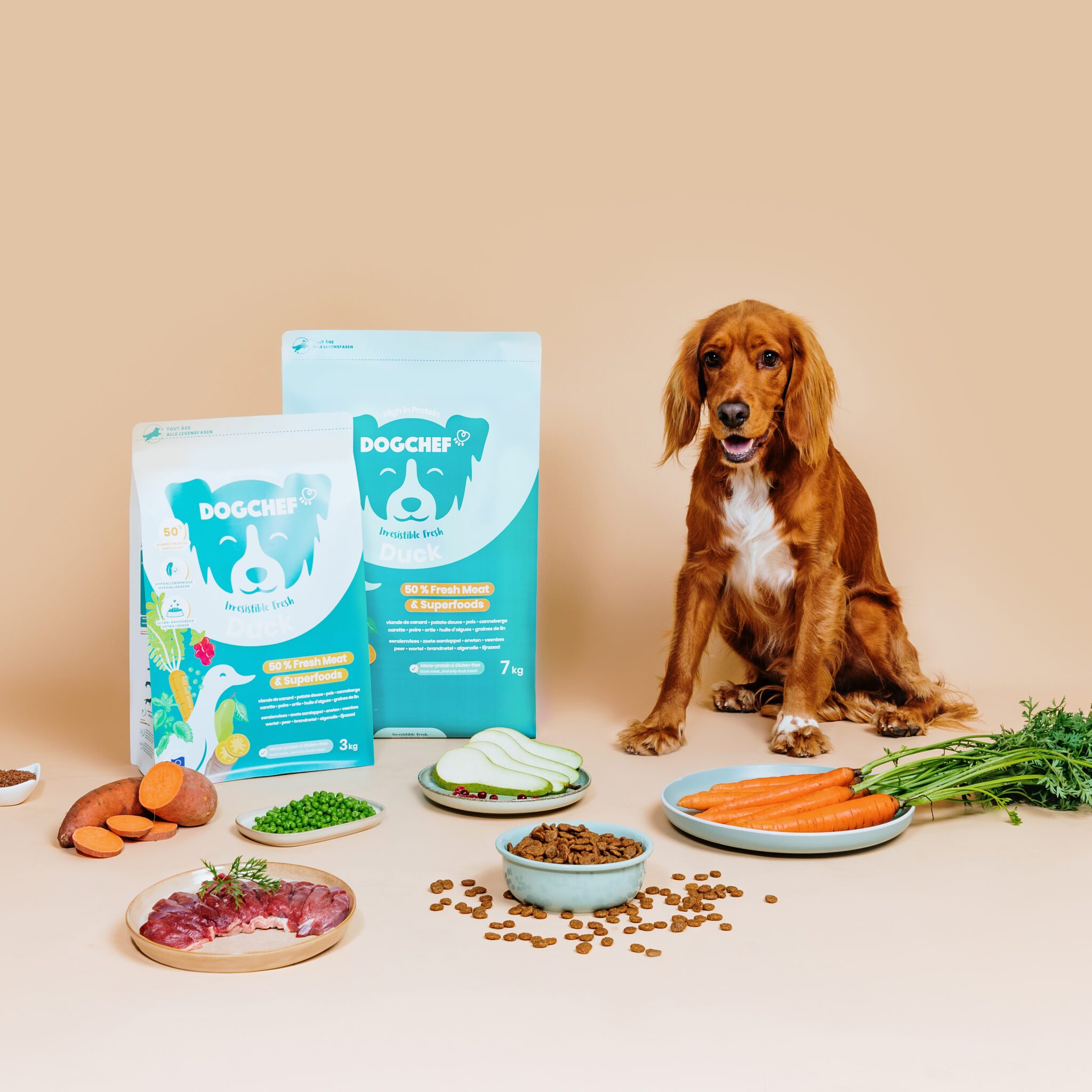 Our healthy, tasty kibbles with real fresh meat
Our expertise in fresh food in a tasty, balanced kibble. They are cooked with care using natural ingredients and no artificial preservatives. They contain 50% fresh meat, much more than the market average, which is what makes them much tastier. Greater convenience without any compromise in terms of health.
Order for my dog
No artificial preservatives

Developed by veterinarians
Our 2 irresistible kibble recipes
Discover our two delicious recipes that your dog will love! One with fresh French or Belgian chicken and the other with fresh, free-range French duck! They are developed by veterinarians so that they are perfectly complete and balanced for all dogs, even the most sensitive and regardless of their age. Our recipes are all based on the criteria recommended by FEDIAF and NRC global veterinary standards.
The benefits for your dog
An empty bowl

Dogs love the taste of fresh meat! It's what makes all the difference. So we have used it as much as possible in our recipes. Something to delight all palates, even the most delicate!

Good digestion

Thanks to natural sources of fibre like vegetables and gentle cooking, our kibbles are highly digestible, promoting beautiful poop!

Super health

Thanks to the essential nutrients in our recipes such as vitamins and minerals that support the immune system. They are vital for your dog's health.

A silky coat

Superfoods like linseed are rich in omega 3 and 6 which promote healthy joints and a silky coat.

Good for the sensitive

Our recipes are developed by veterinarians and together with them, we have specially designed a hypoallergenic recipe, ideal for sensitive dogs.
Our kibbles are composed of 50% fresh meat, i.e. much higher than the market average. They are monoprotein, we have not mixed any different meats to minimise the risk of allergies and promote optimal digestion. We have specifically chosen natural ingredients that are beneficial to your dog's health, always without artificial preservatives or flavour enhancers.
63% meat, rich in essential amino acids
13% vegetables, natural sources of fibre and vitamins
13% starch, sources of good carbohydrates for energy
5% vitamins, minerals and superfoods to support the immune system
6% oils, for a silky coat
0% artificial additives, there aren't any!
All our products are developed by veterinarians specialized in canine nutrition, contain no artificial preservatives and comply with FEDIAF and NRC global veterinary standards.
We use cookies
We use cookies to collect information about site performance and usage. By continuing, we assume your permission to deploy cookies as detailed in our
Privacy Policy
.
Votre navigateur est obsolète!
Mettez à jour votre navigateur pour afficher correctement ce site Web. Download Google Chrome