Fresh chicken kibble
Fresh chicken kibble
A tasty kibble, cooked with fresh, free-range chicken, vegetables and a dash of turmeric for its antioxidant properties. As chicken and rice are highly digestible, this recipe is suitable for sensitive dogs. A healthy and delicious kibble that is gluten-free.
Gluten-free

Natural Ingredients

Free Delivery
Order for your dog
Maximum fresh meat

Our kibble contains 50% fresh chicken, i.e. much more than the market average. In addition to making them much more tasty, fresh chicken is rich in essential amino acids.

Natural ingredients

The combination of peas, carrots, beetroot and appels helps your dog to maintain stable blood sugar levels and promotes optimal intestinal health. In addition to being good sources of fibre, vegetables contain a lot of natural vitamins.

Natural superfoods

Superfoods like turmeric contain vitamins and minerals which support the immune system. Linseed and algal oil, sources of omega 3, promote healthy joints and a silky coat.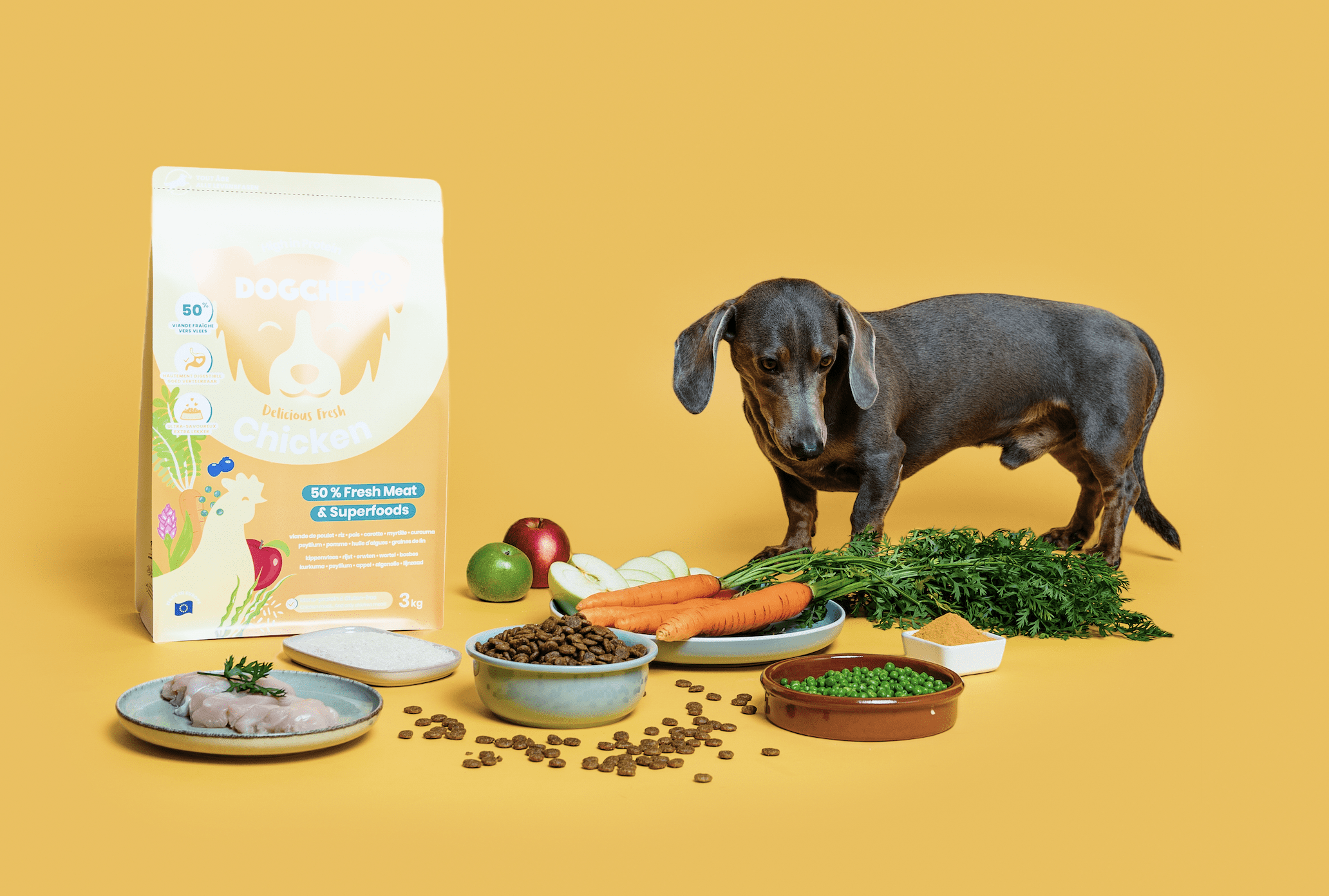 Our kibble is monoprotein, we have not mixed any meats to minimise the risk of allergies and promote optimal digestion.

Our veterinarians have developed these recipes so that they are perfectly balanced and complete. They are suitable for all dogs, whatever their age!

Make sure that your dog always has fresh water available. Store in a cool, dry place. Close the packaging tightly after opening to keep it as fresh as possible.
« As chicken and rice are highly digestible, this recipe is also suitable for sensitive dogs. Superfoods like blueberries and turmeric have antioxidant properties which support your dog's immune system. »
Véronique Van Haegenborgh, DOG CHEF VET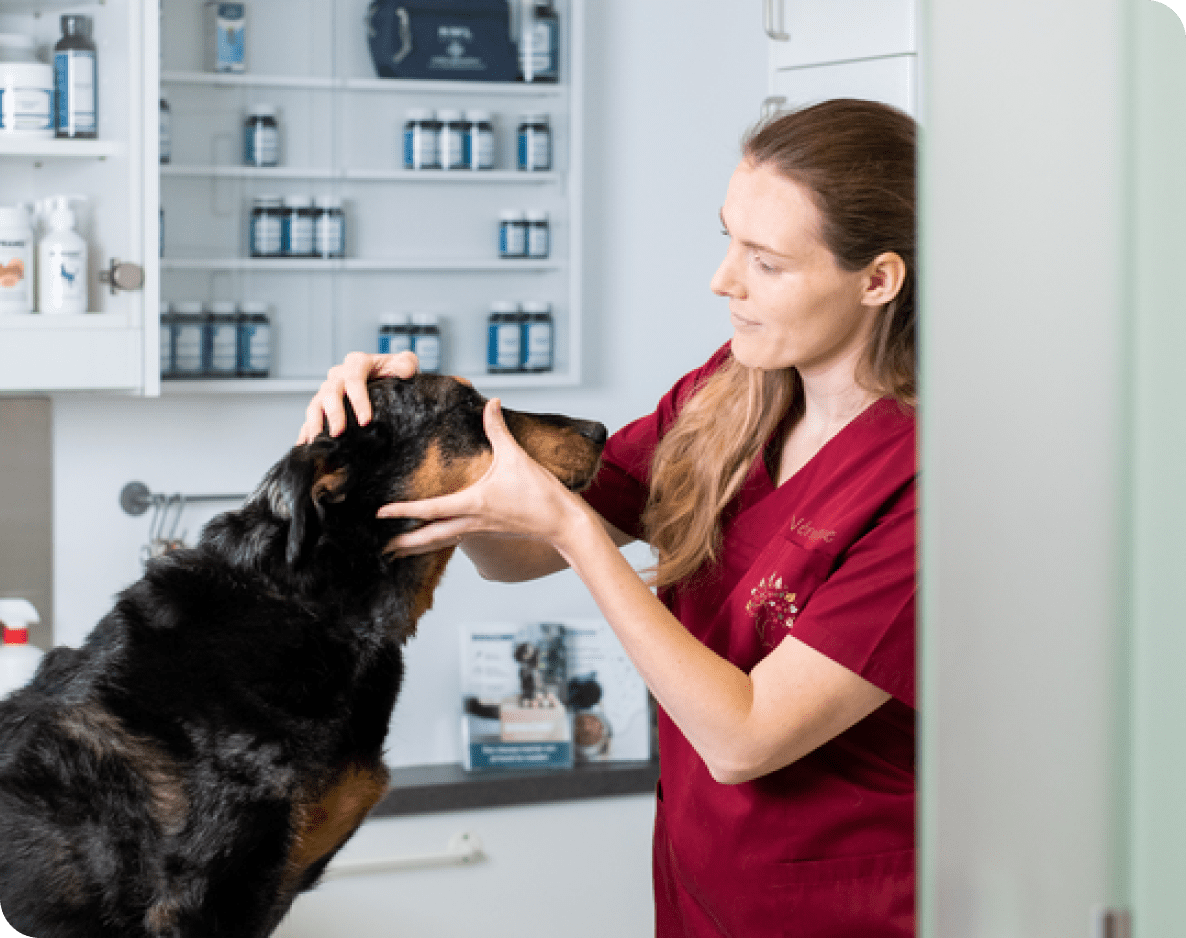 Discover also our other kibbles
We use cookies
We use cookies to collect information about site performance and usage. By continuing, we assume your permission to deploy cookies as detailed in our
Privacy Policy
.
Votre navigateur est obsolète!
Mettez à jour votre navigateur pour afficher correctement ce site Web. Download Google Chrome