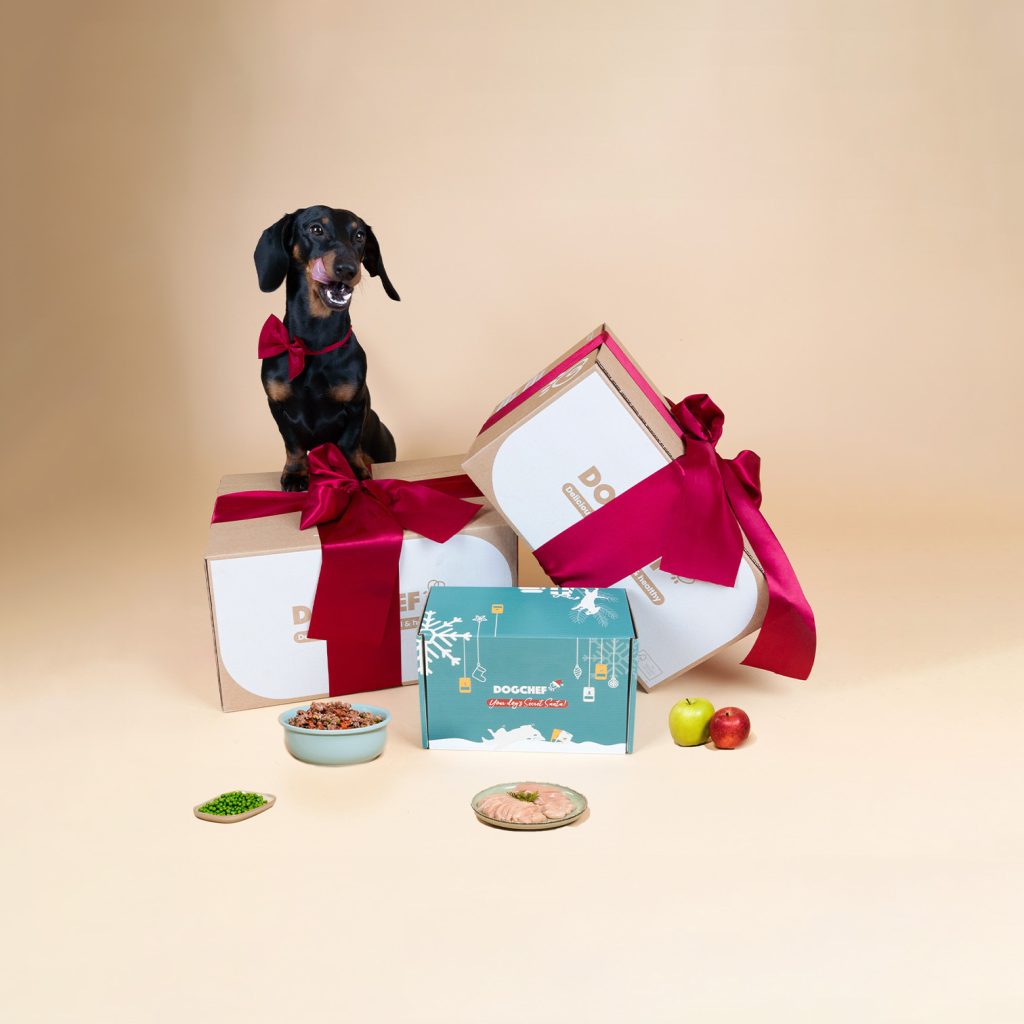 Healthy & gourmet dogfood, with natural ingredients
We cook fresh dogmeals and high-quality kibbles with natural and fresh ingredients without artificial preservatives. Delivered free of charge at your doorstep.
Create your dog's menu
4.5 out of 5 based on 2050 reviews
The fresh and natural revolution in your dog's bowl
Dog Chef is:
Only natural and
healthy ingredients

No artificial
preservatives

Incomparable
taste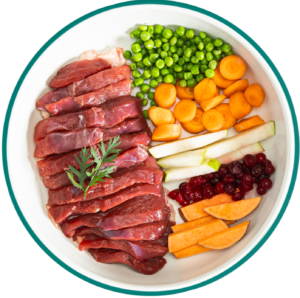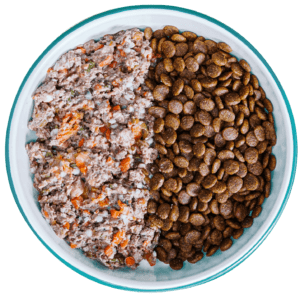 For your dog, it means
Better digestion

A silkier coat

Better health
Choose from our 3 formulas the ones that best suit your dog's needs and your own, as well as your budget. All our recipes are cooked with natural ingredients, fresh meat and contain all the essential nutrients for his health, without any artificial additives. Everything is flexible and without commitment.
The Fresh plan

The tastiest

Our fresh dogmeals gently cooked at low temperature
100% natural & fresh ingredients
Delivered fresh and for free

Recommended

The Mixed plan

The best of both worlds

Our fresh meals + our high quality kibbles
Fresh and natural ingredients
Delivered fresh and for free

You can also choose to keep your current kibbles (half-pension of fresh meals Dog Chef)

The Kibbles plan

More convenience without health compromise

Our kibbles with fresh meat
Fresh and natural ingredients
Free delivery
How does it work?
His age, weight, breed, etc. The more we know, the better we will be able to create his delicious personalised menu. It won't take you more than 2 minutes!

Because your dog is unique, we offer you a tailor-made menu calculated on the basis of his profile to meet his needs perfectly.

We deliver free of charge and with precision. All non-binding and 100% flexible, it is always you that decides from your account.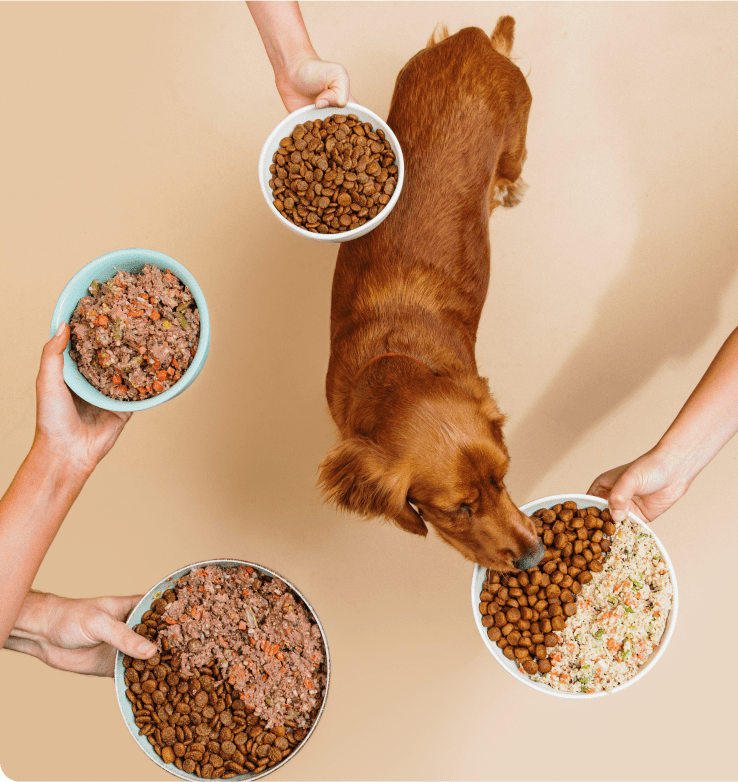 All our recipes are formulated by vets specialised in canine nutrition. They have also helped us to develop our Dog Chef menu calculator which enables each dog to have a menu perfectly tailored to his needs according to his age, weight, breed, appetite, allergies, habits, etc. In addition, as a Dog Chef client, you will benefit from free veterinary follow-up and nutritional advice!
Contact our team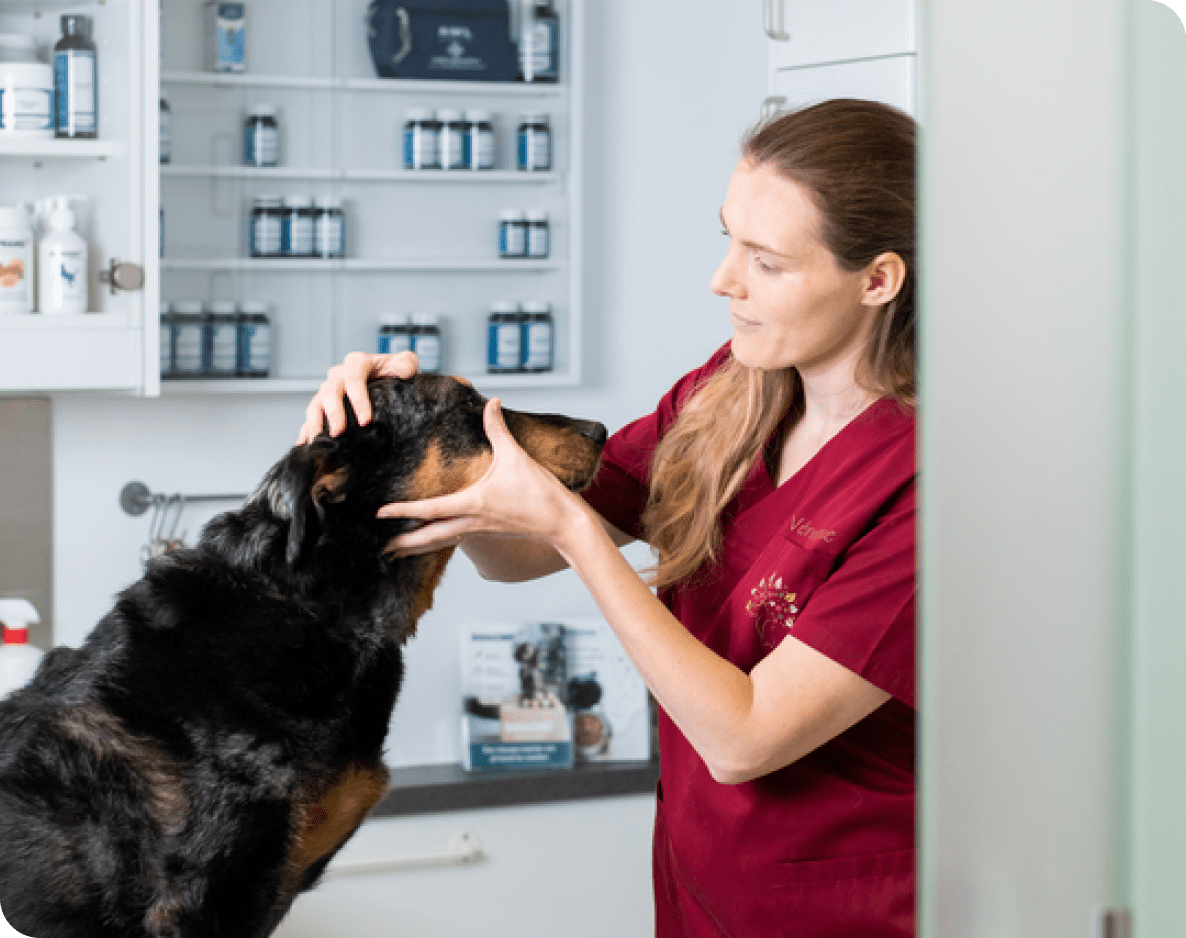 We decided to give Dog Chef a try 3 months ago, and it is the best decision we've made! He is on a duck & fish diet, and he LOVES his meal time now! Has gained some weight (now being at his expected weight), and has not vomited since we switched to dog chef. The fact that meals are delivered at home are a big plus, delivery windows are very accurate.
I have a very picky eater at home and it was starting to be a problem, but Dog Chef has been THE solution to fix that. He is always excited about food !
Excellent dog food, it seems to be very healthy and yummy, my dog loves it!

I have 2 dogs both with very different needs, (one elderly and the other very young and bouncy) I struggled to find a happy medium and wasted a lot of time trying to find a type of food that was suitable for both of my dogs, then I came across DogChef! Simple, easy to order, the food suits both of my fluffballs and they love it!
Our dog is a "difficult" breed: a French Bulldog (a rescue). Initially he came with incredible digestion issues and since he gets Dog Chef they are completely gone. He does not even fart – unheard of in French Bulldogs! And he LOVES loves loves the food too. As do we: it is easy the prep, smells and looks good and is generally delightful. Also the delivery team are lovely.

Lovely fresh food for my senior 13 years old GSP. She loves it and digests so well also. Delivery is on time! Perfect service with good food.
Senna loves his new Dog Chef food and is super impatient to get his breakfast in the morning! Even if we show him the food without opening it yet he gets so excited! His fur coat is shining like never before and he looks overall so healthy. The transition of his food before to Dog Chef went great and the following up by the team is super nice.
Absolutely love Dog Chef! Our dog has never been happier with his food. We instantly saw improvement in his digestion and even in general behaviour. Highly highly recommend! Can't wait for them to launch Cat Chef too ??
I started with a trial box of Dog Chef for my new puppy, she adored the food. I had to order more immediately otherwise I think she would have been very angry with me!. The service is excellent, the delivery always arrives at the exact time they tell you. What a pleasure to deal with such a quality and professional organisation.
My dog absolutely loves it and always asks for more. He's a very healthy dog due to his balanced diet provided by Dog Chef. It's worth the investment if you want a healthy and happy dog. Serious service when it comes to delivery and customer service. I recommend it!
Loving Dog Chef so far. Our French Bulldog suffers from a sensitive stomach, but dog chef has been great in that. She's always very excited to eat the various meals. Dog chef offers a nice and personal service.
My dog is getting older and has always been a very picky eater – she visibly LOVES this and has even put on a little weight 🙂 I also love the service – the delivery, the ease with which you can modify or adjust your order. So happy to have discovered Dog Chef.
Our pup absolutely loves Dog Chef and we're happy too since it's a much healthier alternative and more convenient and hassle-free than feeding raw. Every time I had a question or needed assistance, customer support was really impeccable, and all deliveries are so so punctual.
Our irresistible products
All our products are developed by veterinarians specialised in canine nutrition, contain no artificial preservatives and comply with FEDIAF and NRC global veterinary standards.
We use cookies
We use cookies to collect information about site performance and usage. By continuing, we assume your permission to deploy cookies as detailed in our
Privacy Policy
.
Votre navigateur est obsolète!
Mettez à jour votre navigateur pour afficher correctement ce site Web. Download Google Chrome